POETIC CARDS
Printed cards with poetic messages, short poems or quotes taken from my published poems and beautiful photographs by Ajvonka.
Tea cards were created from recycled teabags and were produced by volunteers from the United Nations Women's Guild based in Vienna, Austria, led by Ingrid Zalneva.
All cards are 2eur/£2 (or currency equivalent), plus posting costs from the UK. All profits will be donated to the UNWG charity.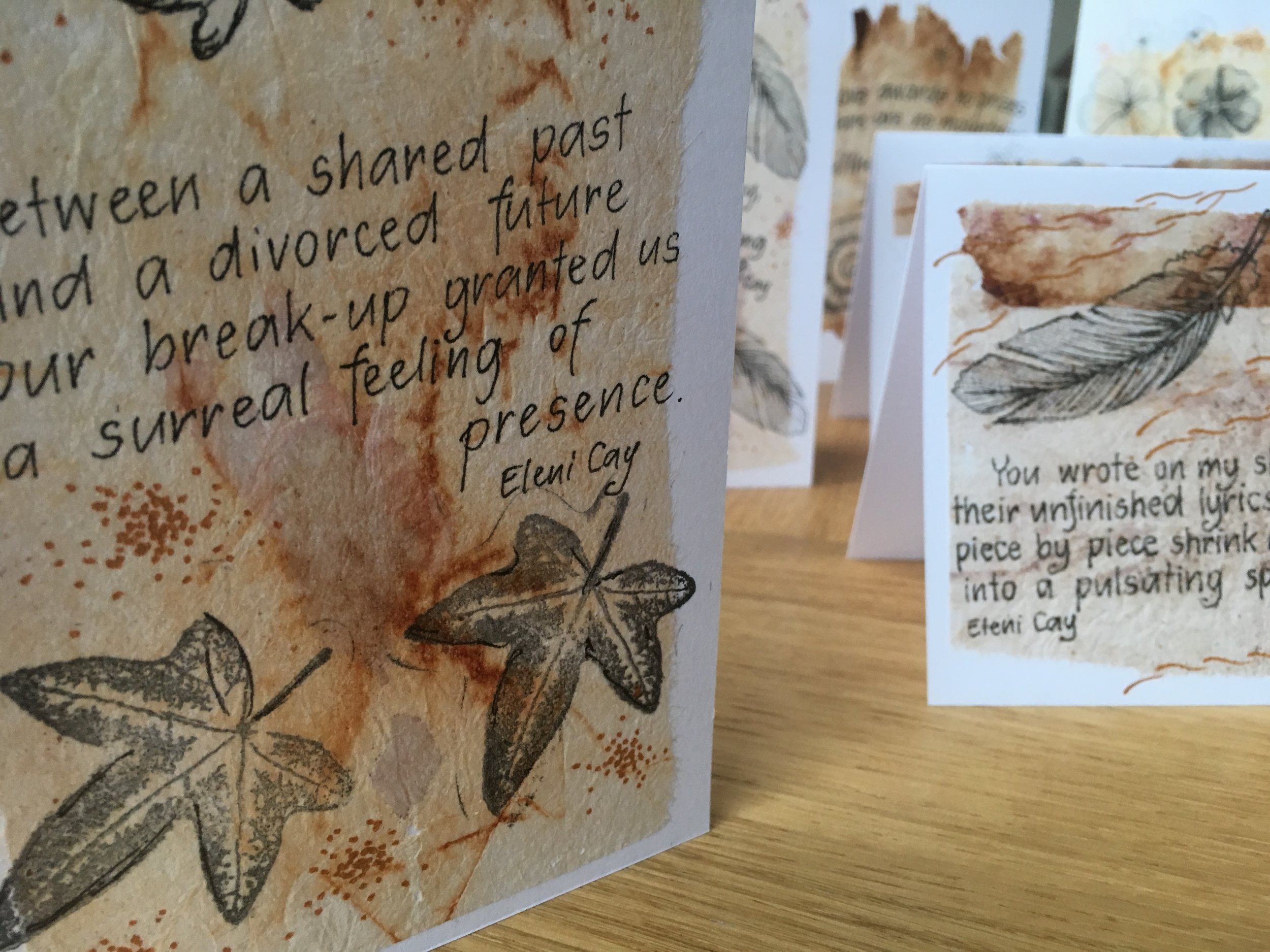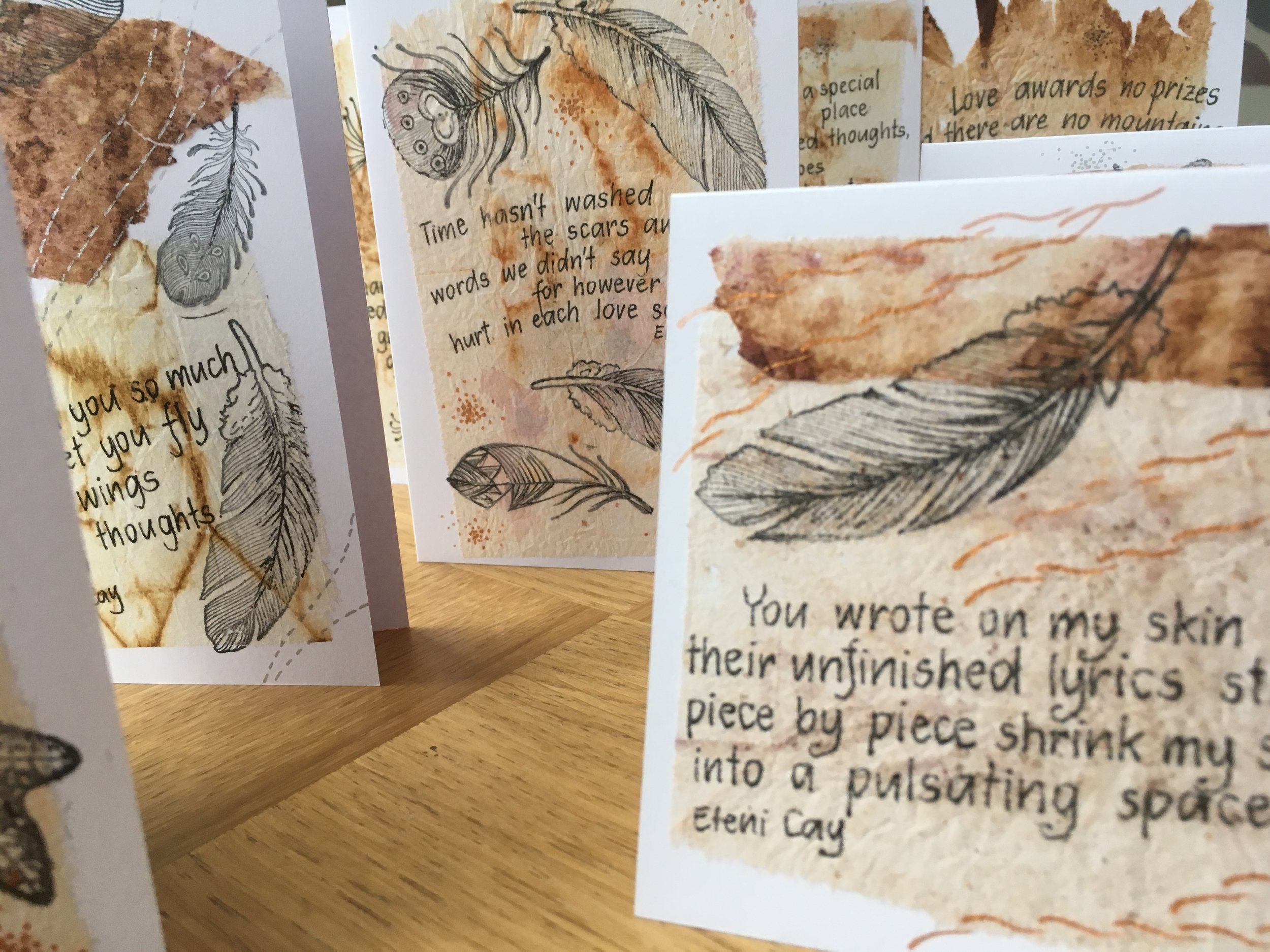 INSTAGRAM POEMS
I write poems in response to current political/public events and post them on Instagram. I also like to share photographs of the sky or other beautiful things that I see when hiking or running.